With your working life out of the way, now is the time for to knock some of those travel goals off the bucket list. The world is filled with wonderful places to visit that are seniors-friendly, and while your appetite for high energy adventures might have dulled a little, there are still plenty of places that offers experiences that will be sure to delight.
Travel during retirement has a multitude of benefits – it's known to be linked with healthy ageing, whilst also boosting physical and cognitive health in seniors. In fact, 3 in 4 seniors go on one trip every year while 2 in 5 travel more than once a year. As a senior citizen, you're likely to want to visit locations that are relatively inexpensive and are easy to get around, either via tours or public transport. With that in mind, here are some of the best choices around the world:
1. Washington, D.C.
America is a close cultural fit for Australians, and with English being its dominant language it's also easy to get around. It can be pricey in some places, but Washington, D.C. is a good choice for senior citizens. It is a city rich in history, with monuments, memorials, free museums and eclectic neighbourhoods. For a hassle free trip, a tour is a great way to get around and see all the best parts of the city.
2. London, England
Australian's looking to get in touch with the old motherland will love London. It's a city that sees an endless stream of tourists each year, and makes a point of catering to all of them; whether it's exploring the city via an organised tour, a personal tour guide, or just getting around courtesy of the excellent tube and bus system. Seeing an English Premier League match live is an unforgettable event, as is a trip to Buckingham Palace, Big Ben, or any of the dozens of world-renowned museums dotted through the city. Don't forget to see a theatre show on the West End while you're there!
3. Kyoto, Japan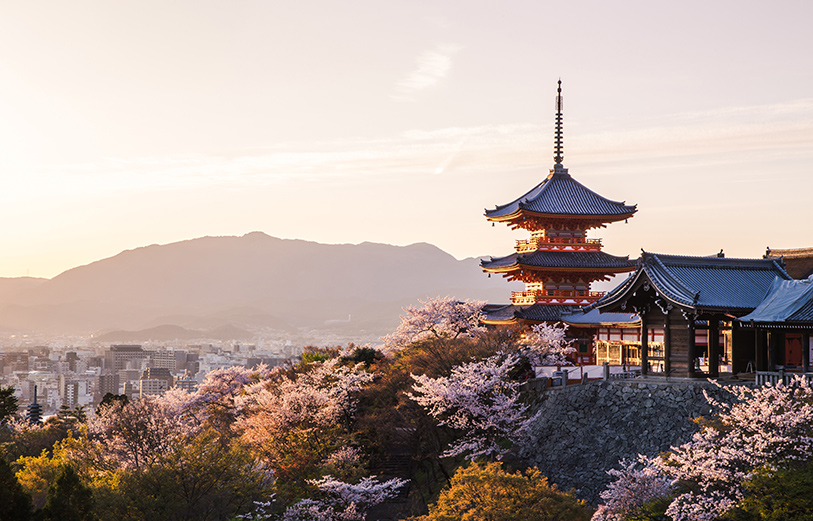 The heart of classical Japan, Kyoto is a beautiful city that puts aside a lot of the hustle and bustle of Japan's major cities (Tokyo and Osaka), to offer a more laid back atmosphere. Surrounded by a ring of mountains, the city sits within a bowl with spectacular views at all angles, and on the edge of those mountains are many beautiful shrines and temples. It's easy to get around the city thanks to its excellent bus network, and the city sees enough tourists that it's generally quite receptive to English-only speakers.
4. Hawaii
For a tropical getaway, it's difficult to go past Hawaii. Whether you're in the mood to get some golfing or snorkeling in, or just relax on one of the island state's incredible beaches or resorts, Hawaii caters particularly well to senior citizens. Contrary to popular opinion, Hawaii also has numerous sites that are not jam-packed with tourists, if you're in the mood for a more peaceful escape. For nature lovers, the island of Maui is the perfect destination. If you're feeling active, a hike along the Pipiwai Trail to the bamboo forest is well worth the walk, as is a visit to Haleakala National Park.
5. Paris, France
Of course, the capital of European culture was always going to be a prime destination for senior citizens. Many come for the food, and for good reason; whether you're into pastries, chocolate, coffee or really good wine, Paris has you covered. Others come to see the Eiffel Tower and other globally-famous landmarks such as the Arc de Triomphe and the Sacre Coeur. In Paris you can view some of the most famous paintings of all time, housed in some of the most memorable art galleries in the globe such as the Louvre Museum. Paris is a city that offers something for everyone, with endless activities that cater to every demographic.
6. Queenstown, New Zealand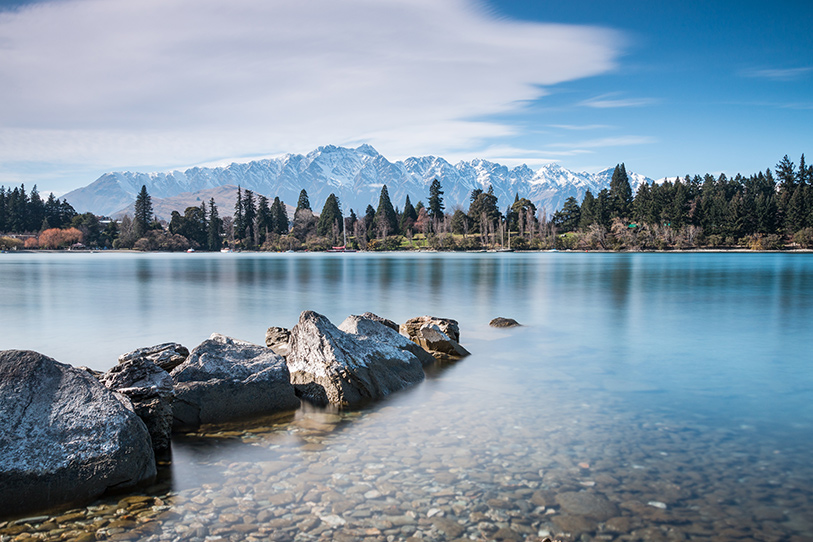 New Zealand's own snow capital isn't just for people who are interested in skiing. The village itself thrives with life over the winter months, with some superb eateries located around a pristine lake. A short bus ride away and you're at Milford Sound, one of the most beautiful bodies of water and sheer cliffs that you'll ever witness; a nice, easy canoe out on the water is a truly memorable holiday experience.
7. Chiang Mai, Thailand
Thailand has a reputation for being a country for the young, but for senior citizens looking to explore a very different traditional culture and history, Chiang Mai is a global highlight. Set against a backdrop of Asian mountains pulled straight from a movie, Chiang Mai has truly breathtaking architecture and history to absorb. Then, if you're keen to learn more about how people have lived in this picturesque city over the years, you can take some traditional cooking and language classes.
8. Great Barrier Reef, Australia
And of course it's hard to look past Australia's own tropical wonderland for a seniors-friendly holiday. Whether you spend a week relaxing on one of the scarcely-populated islands, or exploring the coast on the mainland, there's plenty to do on the reef, all in your own time. And of course, there's great snorkeling and water based activities if you're in the mood for some exercise as well.
Of course, there are other destinations anywhere in the world that are very senior citizen-friendly. You could drop into Africa for a photo safari, or explore the sights of South America. The world is a more accessible place than it has ever been before, so get creative with your holidays and make the most of your retirement!